This machine is specifically designed for cutting large timber slabs. From wide fence palings to designer counter tops and board room tables, the Dedicated Slabber is a must have for those with access to large, quality logs.
Model DSM 23 – Engine: 23 H/P Electric start Vanguard engine

Cut Width: 1.5 m (5') Extra long bar upgrade available - Cut Width: 1.9m (6' 4")


For customers that require a wider cutting option than 1.9m we recommend our Dedicated Super Slabber Mill (DSSM).

As a complete set-up, the Dedicated Slabber includes end-frames and rails, the same as are provided with the circular swing-blade mills.

Dedicated Slabbing Mills can also be purchased as a trolley only addition to any pre-existing Lucas saw milling set-up (excluding the Model 4-6). This option is ideal if you are planning to engage in a lot of both slabbing and circular swing-blade milling.
Specification DSM 23
ENGINE 23H/P vertical shaft electric start, V-twin Vanguard, petrol.
TRANSMISSION 5" centrifugal clutch, 2 A24 belts
BAR Slabbing bar with harvester sprocket
CUT LENGTH Up to 6.1m in standard form
CUT SIZES 1.5M (5') or 1.9M (6' 4")
WEIGHTS
CARRIAGE 125kg - 135kg
TRACKS 61kg
END-FRAMES 81kg
SHIPPING WEIGHT 365kg
SHIPPING SIZES Box: .87m x .75m x 2.8m
Tracks: .3m x .2m x 6.1m
Dedicated Slabbing Mill DSM 23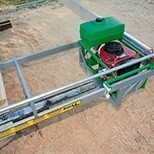 Lucas Mill produces three slabbing options – the Dedicated Slabber, Super Slabber and the Slabbing Attachment.
For full-time slabbing operations, or cases where the operation will change from circular to slab milling regularly, the Dedicated Slabber or Super Slabber is recommended.
For those more focused on cutting boards and beams, but still wanting to have the slabbing option available, the attachment is a hassle free and cost effective alternative.
.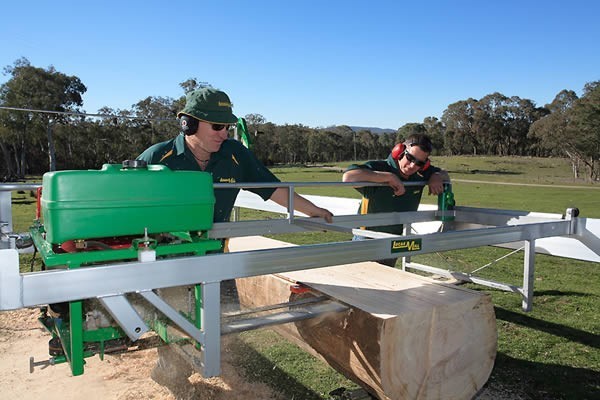 For logs greater than 1.9 metres in width the Lucas Mill Super Slabber offers an ideal solution for cutting large timber slabs.
The Super Slabber is powered by an electric start, 23HP Briggs and Stratton, Vanguard engine and is capable of cutting up to 2.7m (9') wide and a depth of 271mm (10.5").
This is a complete stand-alone machine. However a trolley only version is available which can come with additional parts to modify the width of your existing end frames. (Please note older mills may require additional upgrades)
Dedicated Super Slabber Mill (DSSM)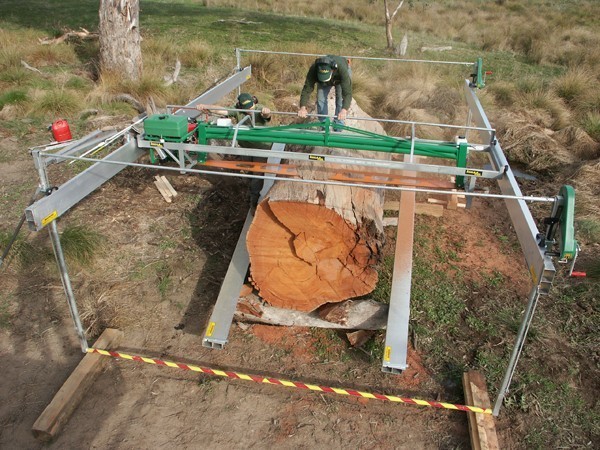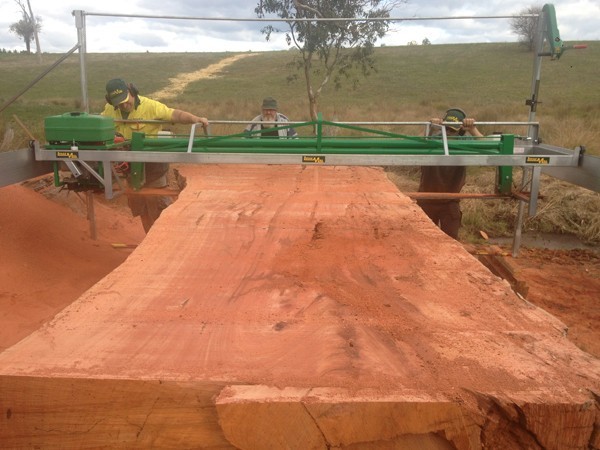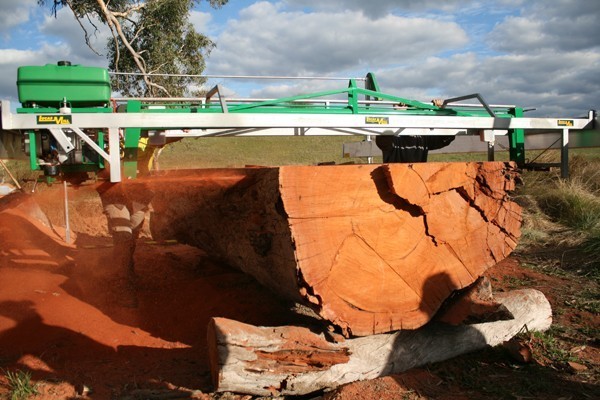 Slabbing Attachments are available to fit all Lucas Mill Models, and are compatible with both new and old machines. This attachment is simply fitted to the output shaft with a special drive hub and harvester sprocket, after removing the circular blade.
The slabbing attachment is an affordable option for those who would like to try slabbing or plan to use their mill mostly for cutting boards, but would still like to have the slabbing option.
Fitting the slabbing attachment is a simple process. Following the instructions provided, this task should only take the operator 5-10 minutes.