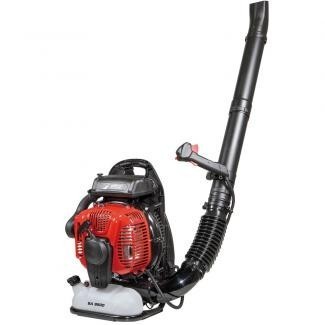 SA 9500
The efco SA 9500 powerful high performance backpack blower was designed for the professional user that needs rapid clearing of leaves and other debris from large surface areas.
Features AERO fan rotation technology that makes acceleration a smooth transition while maintaining absolute performance.

Throttle trigger that locks to adjust or maintain engine speed, while also providing adjustable control handle.

Cushioned back support, padded harness and even weight distribution on shoulders for increased comfort.

Conveniently located air purge for cold starts.

Highly efficient engine cooling system with blower fan that delivers air through cooling vents.

Ergonomic aluminum backpack frame for reduced weight and vibrations during prolonged usage.
Practical and centrally located handle for ease of transport.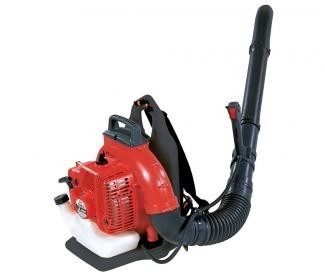 SA 2062
The efco SA 2062 professional backpack blower is comfortable to operate, making it easier to use for extended hours. It was designed for larger jobs and for fast, powerful cleanup.

Powerful, high performance engine with high air speed and volume.

Throttle control ergonomically positioned directly on the discharge tube for operator comfort and control.

Large paper air filter and compensating carburetor ensure efficiency when being used for extended periods of time and in dusty conditions.

Extremely lightweight but strong polypropylene backpack frame.

Large transparent fuel tank for easy monitoring.
Convenient carry handle.

Three-piece steel crankshaft and forged connecting rod.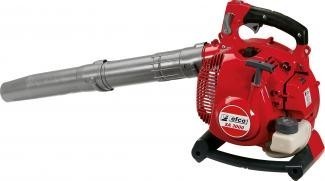 SA 3000
The efco SA 3000 handheld blower offers lightweight and powerful clearing of leaves and grass clippings. It can also be easily converted to a vacuum for shredding and collecting debris.
Features innovative VibCut anti-vibration system for increased operator comfort and safety.

Soft rubber handle for extended work life.

Adjustable accelerator lock that allows for engine and air speed to be set based on the job.

Conveniently located air purge for cold starts.

Transparent fuel tank makes it easy to check fuel level.

Standard steel blade to shred leaves and debris, while maximizing bag volume.

Arc-shaped lower handle ensures a good grip when blower is in vacuum mode.