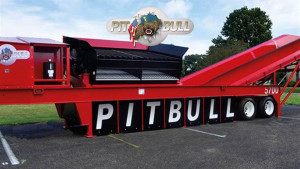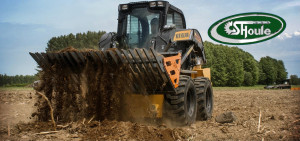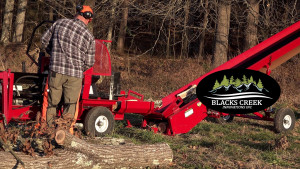 We carry the BEST brands with the highest resale values in the business!
Slope Mowers
Green Climber's remote control slope mowers are the best in the business!
Trailers
AM Machinery has many models of forest, dump and flatbed trailers available!
Grapples
AM Machinery & North Forest's Grapples are second to none. See our available models.

Processors
Blacks Creek, North Forest and TAJFUN Processors get the job done. See our available models.
Saw Mills
Lucas, North Forest and Thomas Saw Mills are high-quality, precision instruments.
Screeners
Pitbulls Screeners ROCK! Setup and tear down in 15 minutes or less.
Land Levelers
sHoule's Land Levelers have unmatched stability and can level any type of surface.
Rock Buckets
sHoule's top of the line Rock Buckets are the strongest on the market!
Winches
TAJFUN Winches are durable and powerful. Change the way you do things!
Conveyors
Blacks Creek Conveyors are heavy duty & greatly increase firewood productivity.
Snow Plows
sHoule has a vast inventory of Snow Plows models to meet your every need.
Bundlers
Twister's Bundlers produce a clean, economical, self-tightening bundle.
Balers
Canag has the quickest and simplest Hay Baler ejector system on the market.
Your #1 Dealer in America
Top of the Line Service & Equipment
We Ship Nationally or Pick-up in Tax-free NH